Houses of Worship Thrive at The NAMM Show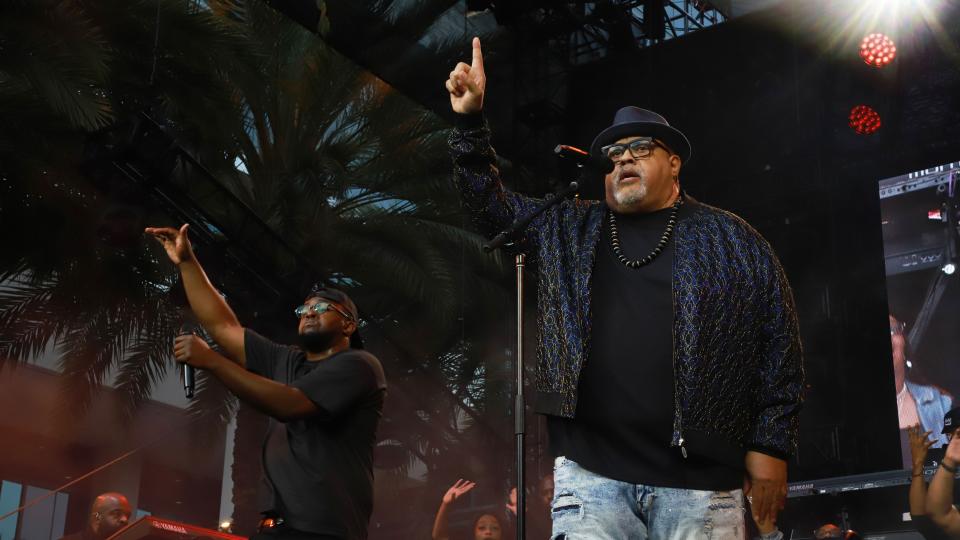 The house of worship community is a staple of The NAMM Show, and for good reason. Houses of worship hold weekly productions, utilizing all of the awesome gear showcased across the NAMM Campus.
Each year, equipment buyers, church lighting coordinators, live sound engineers, and worship musicians visit Southern California to preview the latest innovations in instruments, entertainment technologies, and sound products to help take their worship productions to the next level. Watch a video of how three House of Worship content creators explored The NAMM Show.
And The 2022 NAMM Show was the most impactful show with the house of worship community yet. A global community attended our worship-specific education sessions, summits, and special events, featuring unforgettable musical performances from some of the best worship musicians.
Highlights at The 2022 NAMM Show included:
Yamaha Night of Worship Concert
Worship Musician Magazine's Pre-NAMM Hang
Musicians Chapel
Curated education sessions within the TEC Tracks Worship Musician Summit
NAMM is excited to announce that dynamic and engaging programming tailored to the house of worship will return to Southern California on April 13–15.
Join other houses of worship like North Coast Church, Grace Community Church, New City Church of Los Angeles, Saddleback Church, and Awaken Church, and many others as they explore the latest innovations and trends to uplift productions and grow congregations.
"As we execute our expansion plan, going from three to 16 church campuses, The NAMM Show is a critical component in helping us identify the right music, sound, and event technology solutions to create the worshipful environment that we aim to achieve across all its campuses." - Audio Director, C3 Church
Register for your badge today and secure your spot at The 2023 NAMM Show.
Audience Breakdown: