Parking and Transportation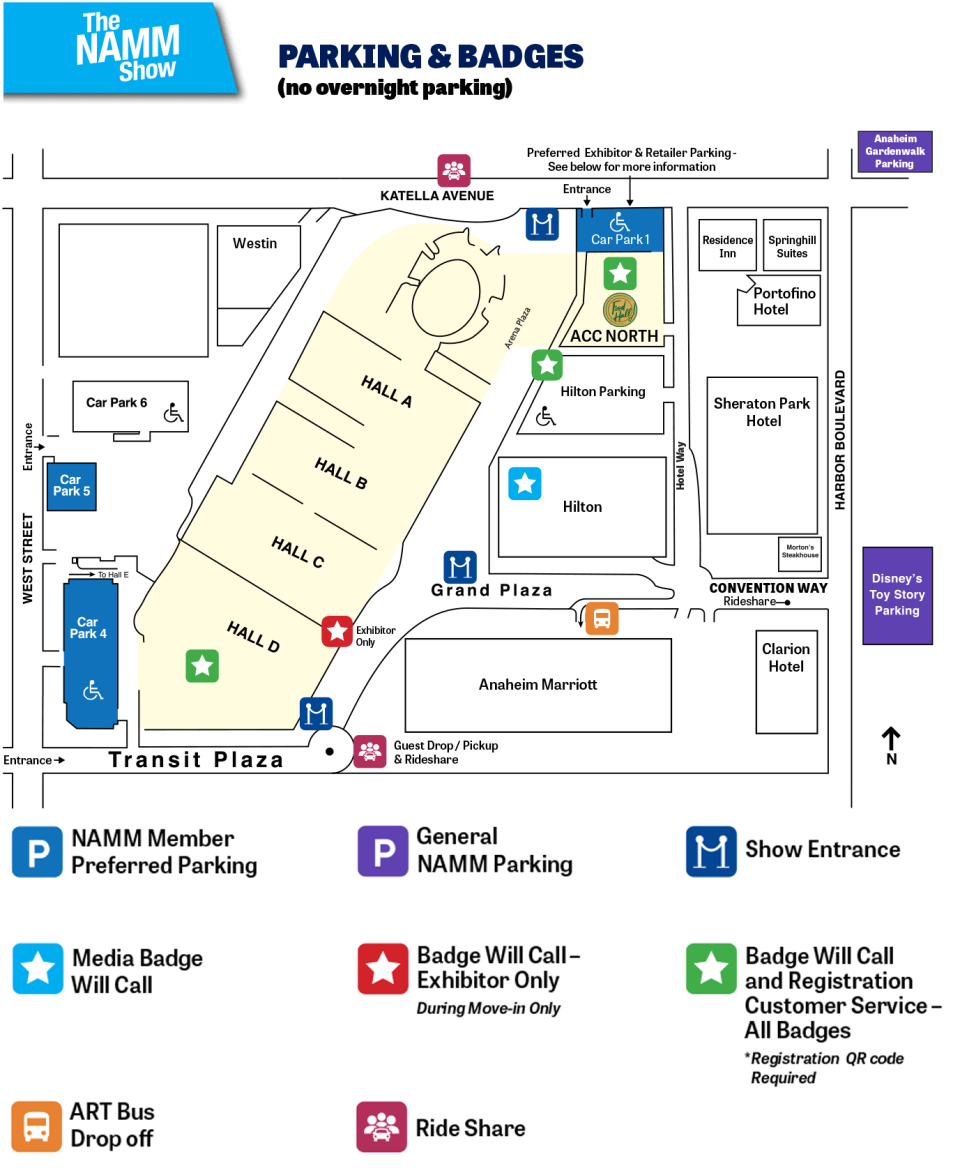 ACC Parking Lot Hours

| | |
| --- | --- |
| Friday, April 7 | 7:30 am – 5 pm |
| Saturday, April 8 | 7:30 am – 5 pm |
| Sunday, April 9 | Closed |
| Monday, April 10 | 7:30 am – 7 pm |
| Tuesday, April 11 | 6:30 am – 7 pm* |
| Wednesday, April 12 | 6:30 am – 7 pm* |
| Thursday, April 13 | 6:30 am – 8:30 pm* |
| Friday, April 14 | 6:30 am – 8:30 pm* |
| Saturday, April 15 | 6:30 am – 9 pm* |
*Preferred exhibitor/red badge and retailer/blue badge parking is available until noon each day in Car Park 1. Preferred parking is available on a first-come, first-served basis after 12:00 pm. 
 
Toy Story and Garden Walk Lot Hours

| | |
| --- | --- |
| Thursday, April 13 | 7 am – 3 pm |
| Friday, April 14 | 7 am – 3 pm |
| Saturday, April 15 | 7 am – 3 pm |
The parking fee at the ACC parking lots, Toy Story, and Garden Walk is $20 per entry (credit card and mobile payment only), with no overnight parking, permitted.
IMPORTANT: Cars may remain in parking lots until 1am.  Parking lot gates will be locked at 1am and remaining cars may be towed and/or cited and locked in until morning.  Please plan accordingly.
Download The 2023 NAMM Show Parking Map
 
Exhibitors Only: Exhibitors will be charged a $20 daily rate and will be allowed to re-enter parking lots via West Street only with an exhibitor show badge and proof of payment for the day.  Re-entry parking via West Street is based on parking space availability.  Once the parking lots are full, re-entry is no longer available.
ADA parking is available on a first-come, first-served basis at all official NAMM Show designated parking lots. ADA Accessible Parking Locations
Pro Tip:  As you make plans, we recommend carpooling if possible, as lots will be busy! Watch for electronic signs around the Anaheim Convention Center containing updated parking and traffic details.