Live Event Professionals Take The NAMM Show on Tour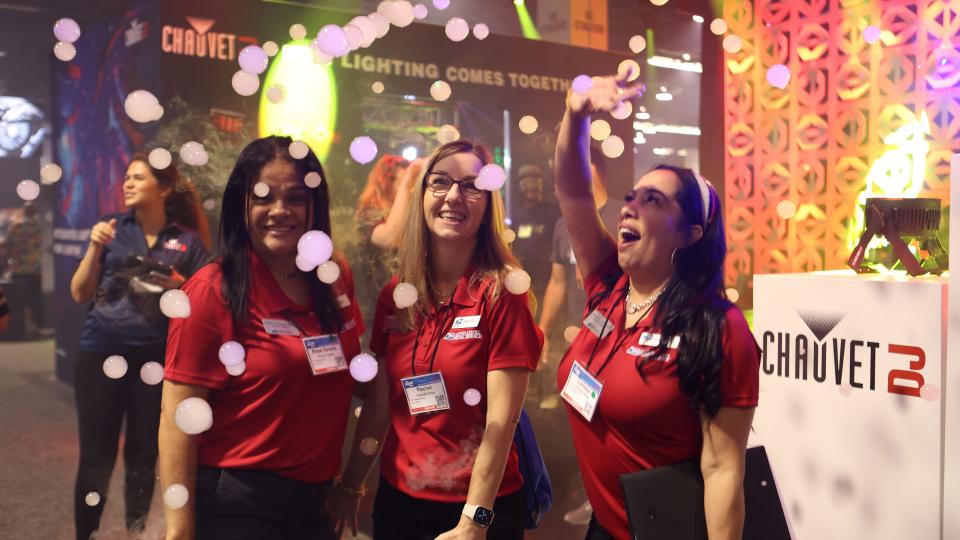 The NAMM Show is a hub for live event production professionals, providing access to the latest live event products, immersive lighting showcases, specialized education sessions, and more. From lighting designers to live sound engineers, staging professionals, and beyond, everyone who works in live events is welcome at the show and needs to be there.
NAMM is proud to partner with industry organizations like ESTA, the Event Safety Alliance, Lighting&Sound America, and others to create specialized education and training opportunities where live event professionals can learn trade tricks, gain insight into industry trends, and improve their existing skill set. Additionally, networking and philanthropic opportunities exist at events like ESTA's Behind The Scenes happy hour, and industry celebrations like the Parnelli Awards - The NAMM Show is truly the home of the entertainment technology industry.
Live Event Highlights at The NAMM Show:
The Parnelli Awards
Entertainment Technology Showcase
Partner education from ESTA, the Event Safety Alliance, Lighting&Sound America, and Pro Production
ESTA's Behind The Scenes reception 
Lighting&Sound America reception
Examples of Live Event Buyers who Regularly Attend The NAMM Show include:
4Wall Entertainment
Paramount Studios
Live Nation
Freeman
Cirque du Soleil
Disney Live Entertainment
PRG
"I believe our community endures and grows as one. Collaboration is the cornerstone of the live event industry; more than most, we have an innate understanding of our interconnectedness. NAMM gives us all a chance to be immersed in our unique, evolving culture and reconnects with the innovators who populate its landscape."
-Erin Grabe, ESTA, Executive Director